About Rainforest Protectors of Sri Lanka
Rainforest Protectors of Sri Lanka is a non-profit environmental organization with a mission to protect the last remaining rainforests and threatened ecosystems in Sri Lanka including Sinharaja and Kanneliya rainforests through conservation projects and environmental activism primarily driven through volunteer support. Rainforest Protectors also engage in investigation, reporting and finding resolutions to urgent threats faced by our rainforests and wildlife through discussions with relevant authorities and stakeholders.
Conservation of Sinharaja World Heritage Rainforest Sinharaja World Heritage Rainforest is the last virgin rainforest left in Sri Lanka. While many fragmented rainforest patches exist, none of them can match the endemism of Sinharaja Rainforest. To protect the virgin Sinharaja Rainforest, we have carried out many campaigns to stop encroachment as well as destruction of its streams for mini-hydro projects. Further, we intend to setup a Conservation Centre on the way to the main entrance in Kudawa where future conservation work can be carried out effectively. We request individual and corporate sponsors to contact us and help protect Sinharaja Rainforest for future generations.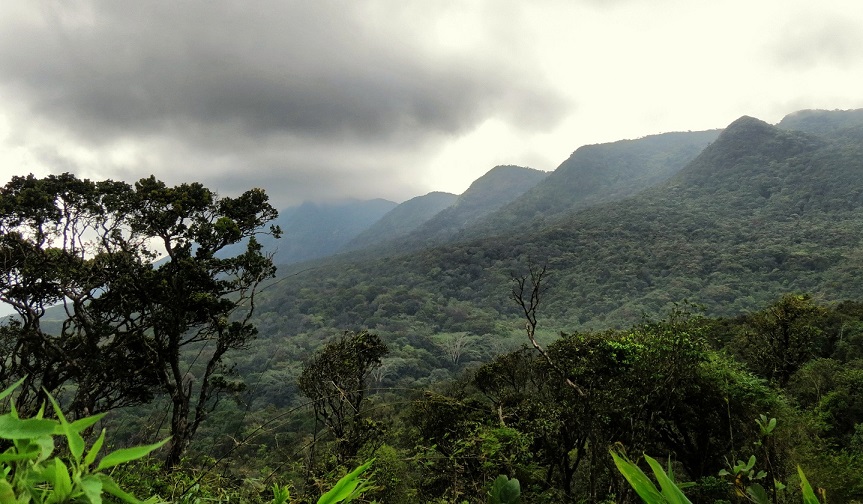 Protecting Real Acres of Rainforest in Sri Lanka
Through
Rainforest Protectors Trust
, registered with Land Registry in Sri Lanka, we are urgently working to purchase and permanently protect the last remaining privately held rainforest land adjoining existing protected reserves that are in danger of being clearcut for tea and oil palm plantations, and to secure the buffer zones and create vital bio-diversity corridors to facilitate movement of wildlife and increase genetic diversity. As part of this initiative, we also aim to protect and reconnect the lost rivers of Sinharaja, which has be devoid of its former rivers which now flow outside its core boundaries due to encroachment and fragmentation.
Rainforest Protectors Wish List
Support our organization and volunteers with the equipment, gear and supplies needed to protect the rainforests in Sri Lanka and reforest degraded land to recreate the natural ecosystems.
4WD vehicle to visit threatened areas and conservation lands
Lorry to transport plants (once or twice a month)
Van or similar for transport facilities to volunteers
Digital Projector for presentations
Drone with Camera to film deforestation evidence
Power tools such as grass cutters and augers
Environment books to distribute among students
If you can donate any of the above items please
Click here to Contact Us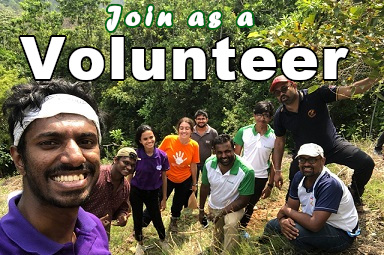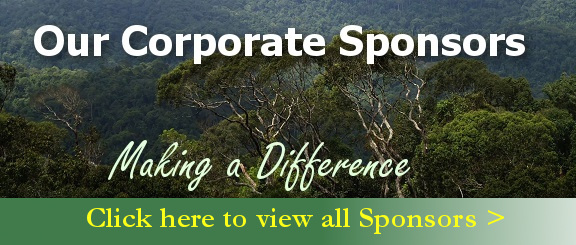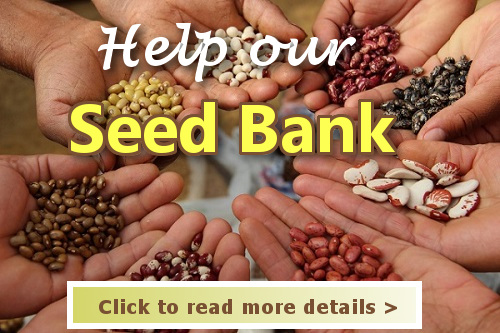 Partnering Community / Area Level Organizations
We work closely with local villagers and community leaders to identify environmental issues that threaten the livelyhoods of local communities. Below are some of the community organizations we work with.
Naththandiya Parisaraya Surakeeme Sanvidhaanaya
Dehiowita Jana Ayitheen Surakeeme Sanvidhanaya
Kegalla District Parisara Sanvidhana Ekamuthuwa
Katupol Virodhee Jaathika Sanvidaana Ekamuthuwa
Daduruoya Surakeeme Sanvidhaanaya
Nature Friends Sri Lanka
Kalawana Paarisarika Padanama
Sinharaja Sumithuro - Rakwana